You Could…Write a Book or You Could…Live the Book 
guest post by Lynn Moratis
Have you heard the saying "I could write a book"? I've heard it countless times and I've said it myself many times in my fifty-three years. I've often considered writing a book. Sometimes, I think we say it in jest because we think wow some of the things I've done, some of things I've seen, this stuff just could not be made up, this is book worthy. So the quest of writing begins…
Recently our Sweet Sister Bible Study group met and discussed what Jesus meant in John 8:12 when he declared,
" I am the Light of the World."
Now this is a man that was book worthy to say the least.
"When Jesus spoke again to his people he said, I am the light of the world, whoever follows me will never walk in darkness, but will have the light of life".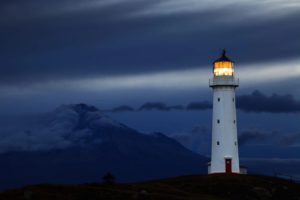 We had such a great night of sharing all the references that the Bible has related to light and how to live a life worthy of the light of Jesus. It was eye opening for us and it was like a ray of sunshine was in the room.
Did you know that there are over 200 references to light in the Bible? It started in the very beginning, Genesis 1:3, when God made light and he saw it was good and he separated it from night.
The Sweet Sisters and I talked about how can we live like the light and how can we share the light with others. We talked about helping others, honesty, kindness, hospitality, volunteering, serving others and smiling at strangers. We talked about treating others like Jesus did throughout his entire walk on earth.
In Philippians 2:14-16 we are encouraged to "Do everything without grumbling or arguing, so that you may become blameless and pure, children of God without a fault in a warped and crooked generation, then you will SHINE among them like stars in the sky as you hold firmly to the word of life. As earthy beings, we know perfection is hard to come by, virtually unobtainable, but it is something for which we can strive.
We also know that "Ye are the light of the world. A city that is set on a hill cannot be hid." (Matthew 5:14). Our talents are meant to be shared with others. We all have something to offer that shares the light and will have a lasting impact. We are called to develop it from a flicker into a flame.
We read verse after verse about light and how to walk in the light. One thing became clear to us to be a light to others to live like Jesus – we just have to do one thing besides believe and that is LIVE the book. (Psalm 119:105, Psalm 119:129-130, Proverbs 4:18-19; Luke 8:16-18, Ephesians 5:8-10; I Thessalonians 5:5-8)
How many times have we turned on lights outside for guests to leave our home at night or used a flashlight when walking after dark to guide our path? Sure we need the mechanics of the light to navigate as we travel the path. The same can be said for navigating the path of life, we need the light that only one person and one source can truly provide for our eternity – JESUS.
You may wonder how do I overcome the darkness with the light, so let's look at 1 John 1: 5-9 –
"Then this is the message which we have heard of him, and declare unto you, that God is light and in him is no darkness at all. If we say that we have fellowship with him and walk in darkness, we lie and do not the truth: but if we walk in the light as he is in the light, we have fellowship one with another and the blood of Jesus Christ his Son cleanseth us from all sin. If we say that we have no sin, we deceive ourselves and the truth is not in us. If we confess our sins, he is faithful and just to forgive us our sins and to cleanse us from all unrighteousness"
So tonight as I walked my dogs and thought how do we share the light with others in a meaningful way, I started to reflect on writing a book about my life and what I would say.
It would certainly include many favorite memories, which happen to be associated with warmth and light from the sun, shining through the sky – my favorite type of day.
Of course it would reference those dark days when I was feeling sad and alone, maybe even hopeless. Through it all would be a journey of a life filled with ups and downs, but one constant would be the hope, the love and the light of Jesus.
As I walked I decided, I think I would prefer to live the book and be the light when opportunity allows in the paths of those I cross. I'll press pause on writing the book. I know I won't be perfect, but I'll keep trying. There's lots to be done out there in this world.
I'll end with another great verse my friends which is found in Ephesians 5:1
"Follow God's example therefore, as dearly loved children and walk in the way of love, just as Christ loved us and gave himself up for us as a fragrant offering and sacrifice to God"
Xoxo Lynn