My friend's sobs echoed over the phone as she shared that her husband didn't value the "new her," but instead wanted to keep her back from growing into the vivacious woman I knew her to be. How sad that he couldn't value growth and put in the effort and grow to love the "new Kelly."  I sat down and wrote this poem after our phone conversation.
A Brand New Marriage
Oh give my husband a brand new wife
One that will serve him lovingly
Give him the helpmate he deserves
And may that "new wife" always be me
Oh give my husband a hot mistress
One that will surprise him lovingly
Give her energy and fresh ideas
And may that "mistress" always be me
Oh give my husband a new best friend
One that will listen lovingly
Give her wisdom to find the good
And may that "best friend" always be me   
So how does one protect one's marriage as we grow individually and through the seasons of Life?
Here are some tidbits of advice that my husband and I have gleamed through the years.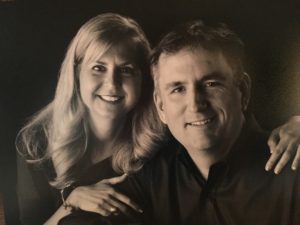 Keep dating.
Our priest from Gettysburg College, Father Phil gave us the advice to "keep dating" when he met with us before our marriage. With each season of our marriage, life has changed, and so have our dates. A neighbor babysitter coming over for two hours a week so Dave and I could go out when our children were small, intimate lunches when we started our business, family members who watched the children so we could take a long weekend. Be creative, be proactive, and just do it.
"The best thing you can do for your children is to have a good marriage."
This was the advice we received when we went to a day-long marriage encounter. This quote helped take away all my guilt about leaving my children to "date" their father or travel with him.  The children will grow up and share their own relationships and putting our spouse first is a way to model for them what a thriving marriage looks like.
"A successful marriage is the union of two forgivers."
– Ruth Graham Bell.
Yes, your partner is not perfect. Yes, they are irritating at times. Yes, they keep hurting you.
This is what Love is about. Forgiving and seeing the overall good in your spouse. May they see the overall good in us. For we are imperfect people, who make mistakes and we can be so irritating to others. Love is a covering. Love does not "keep a record of wrongs," so when you are angry or hurt or lonely, write down 10 good things about your husband and see if your perspective changes. Keep a record of Rights. What is right about your hubby.
This weekend seek out a way to date your spouse. What are some creative ways that you like to spend with your spouse? Please share them in the comments below.