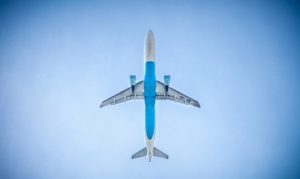 I read the alert in shocked confusion as we scrambled to get ready for a early flight to Las Vegas for a franchise convention. Alert: At least 20 people are dead and more than 100 are injured after a mass shooting during a country music concert in Las Vegas. "What?" I exclaimed as I awoke my husband. There's been a shooting!!"
I quickly threw some small booklets of the Gospel of John published by the Pocket Testament League into my backpack as we headed out the door for our trip. While I often bring these with me to travel, I had an extra sense of urgency thinking that because of the tragic massacre, God may put in my path someone that is looking for answers.
"Oh Lord," I prayed. "Help me to be your salt and light at this convention and for those in the Las Vegas area."
Our convention was held in a hotel in Henderson, NV (just outside of the Las Vegas) and I could see the silhouette of the casinos from my hotel room reminding me to pray throughout the week for all of those involved. The numbers of the victims climbed to 59 and more than 500 injured as the details unfolded and many people at my convention had questions. How could he get away with bringing up so many weapons to the 32nd floor ? What was his motivation? Why didn't someone stop him earlier?
One colleague expressed how she was feeling the "fragility of Life" and there was a sobering blanket covering our time there.  I didn't have an opportunity to travel near the Mandalay Bay hotel but during the one night we did venture to the strip we contemplated the windows covered with tarp that the gunman had used to shoot at the music festival attendees. We stayed busy with classes and workshops but often my mind went to the  suffering families who had lost a loved one in the shooting or now cared for an injured family member. "Oh May they know your comfort and peace, Please surround them with Christians who can minister to them". 
On the flight home, I still had not handed out one of my pocket Testaments but keep my radar on for who God might bring along my path.
The flight was full and so my husband and I waved to a young (20 something) lady to take the window seat. She started off explaining that her first flight was delayed and she missed a flight and finally she was here. Soon she shared that she had been at the music festival where the shooting took place. "I left early as I needed to get home for work…but I left my friend behind." She felt guilty for leaving her friend. And Her friend who made it out alive, felt guilty with "survivors remorse" for making it out alive and uninjured.
I looked her in the eye (deciding to refrain from reading as I had planned)  and tried my best to be a good listener as she processed the event and the "Why" questions started to flow from her mouth.  Why would someone do something so evil? Why didn't God stop this? Why were her friend and her spared?
I didn't know the answer to the Why's but I knew the answer to the Who question. I also knew that the best way to come to know the "who person" was reading an eyewitness account by one of His earliest followers.
I decided that at the end of the flight I would be handing her the Gospel of John, and throughout the flight sought to be as considerate and caring as I could. I tried to give the gift of a listening ear who truly cared.  I really do care for her and still pray for her weeks later. She is the age of my children who also enjoy music festivals. My maternal instincts kicked in as I asked her questions about her unique name, her best friend who she was visiting, and about how she ended up in Las Vegas. Every so often, I would try to give a little bit of truth when a lull happened in the conversation.
"We have to trust God with those that have been taken. So now ask yourself why you are still here. Realizing our fragility in this Life is a gift."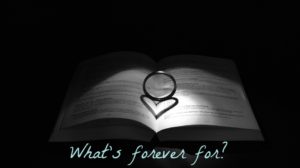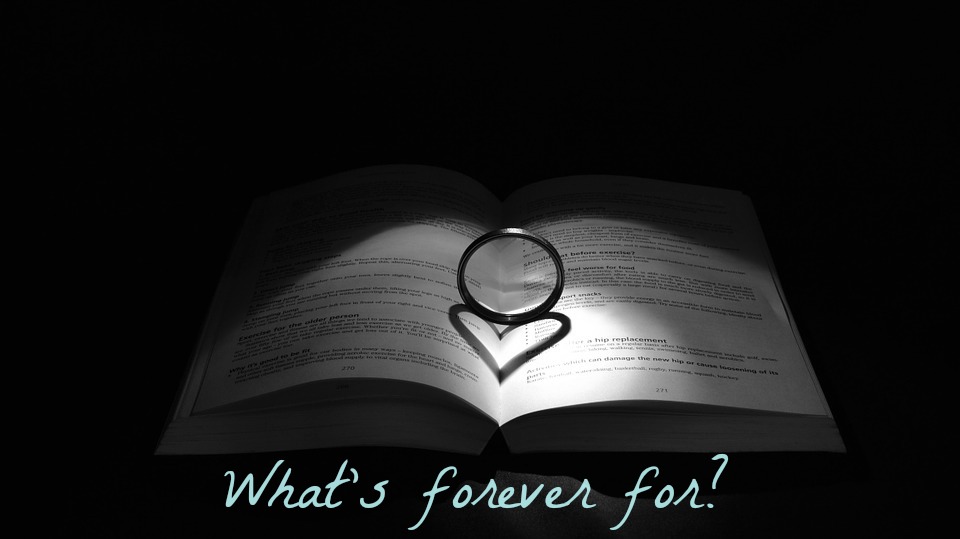 As we were about to land, I offered her some gum. I felt for one of the pocket testaments and held it in my hand as we waited for those in front to depart first. Finally I turned to her and handed her the booklet:
I have something to give you that I believe God wants you to have.  This has in it the answers to the questions you have been asking.  The Bible is the greatest book of all and this gospel is the best book to start reading.  And look, there is a picture of a violin and the title says, "Music for the Soul" on front. (as she was just at a music festival)
I waited to see her response. Would she take it politely or worse throw it quickly into her backpack not realizing the treasure she now held?
She grasped the booklet with both hands and held it as if she gratefully realized the immense gift inside.
"I am going to read it" she told me with a smile.
and the next statement she exclaimed blew.me.away.
Now I know why my last flight was delayed.
Yes! I nodded and explained with a knowing smile, "I call this a divine appointment. I believe God brought us together so I could give this to you."
God knew that during the flight home she would be processing the fragility of life and God knew I was ready with the Gospel of John in my backpack.  I continue to pray for her that she would indeed read the Word of God and come to know The One who came with the cure for death and sin.
So sweet sister.  Be watchful and ready if God brings someone who is thirsty into your path.
Would you like to have some of these pocket Testaments for travel ? To bring on a plane or maybe to your local nursing home? a prison? hairdresser? Just have one in your purse and see what kind of divine appointment our amazing heavenly tour director sets up.
You can go online and receive complimentary copies with a variety of covers. Seasonal covers (thanksgiving and Christmas) to golf (who needs a mulligan?) to ones that have a coloring page cover.
Check out PTL.org (pocket Testament League) and you can pick from a variety of covers that all contain the Gospel of John. Their mission statement is "Mobilizing and equipping Christians to Read, Carry and Share the Word since 1893."
If you are able to donate something, then the money will help out those who can't afford to purchase right now but who want to share the answer to the Who question.
Jesus said in the Gospel of John,
I am the way and the truth and the life. No one comes to the Father expect through me.  ( John 14:6) 
I've heard others describe Christians as boring. what !?  Well, it is my experience that being a follower of Christ is the most exciting adventure one can have on this earth. Christ followers know personally The Cure for all that ails us in this world. We know the One who can heal souls.  People are walking around with scales on their eyes and do not know that they are blind. Some have the chains of addiction and the past clamped around their legs. What a sobering honor and gift to know the secret that can free the captive of past sin and regret. Finding rest in Him means being free of fear and the future.
Sweet sister, you know personally The Cure. Will you share Him with all who are dying? 
We must wait though until just the right time when the person realizes their need for the medicine. The time when their hearts are soft. So we must be on watch with open ears and hearts to know then the time is right to share.
I pray you have courage my sister to share the cure that someone had the courage to share with you. Sometimes just asking a question will be the seed that will grow into a soft field of a heart ready to accept the lavish gift of redemption. When I was a young teen a man at a strip mall who was passing out tracts asked me, "Do you know why Jesus died on the cross".  (See my blog testimony, Three Questions that Changed the World)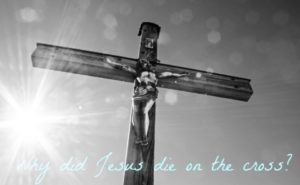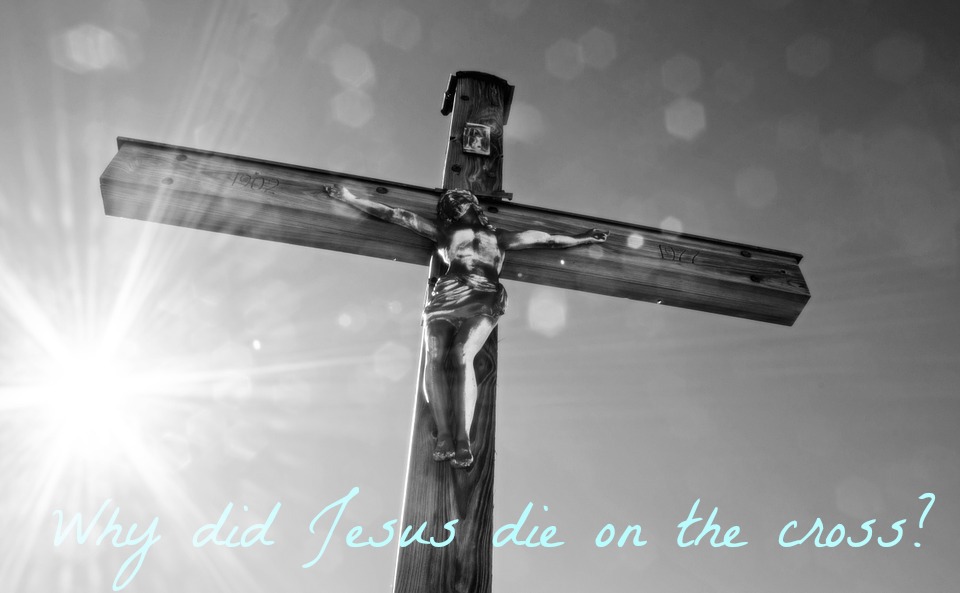 .
So look for the seeker. Ask the real questions. Give them a way to read and find the answers.
I charge you my sweet sister:  Read, carry and share the gospel. Literally…… carry the gospel with you and give it away. 
For Our Life Giving Boss (Jesus is my Boss:) urges us to:
" Go into all the world and preach the gospel to every creature".          Mark 16:15