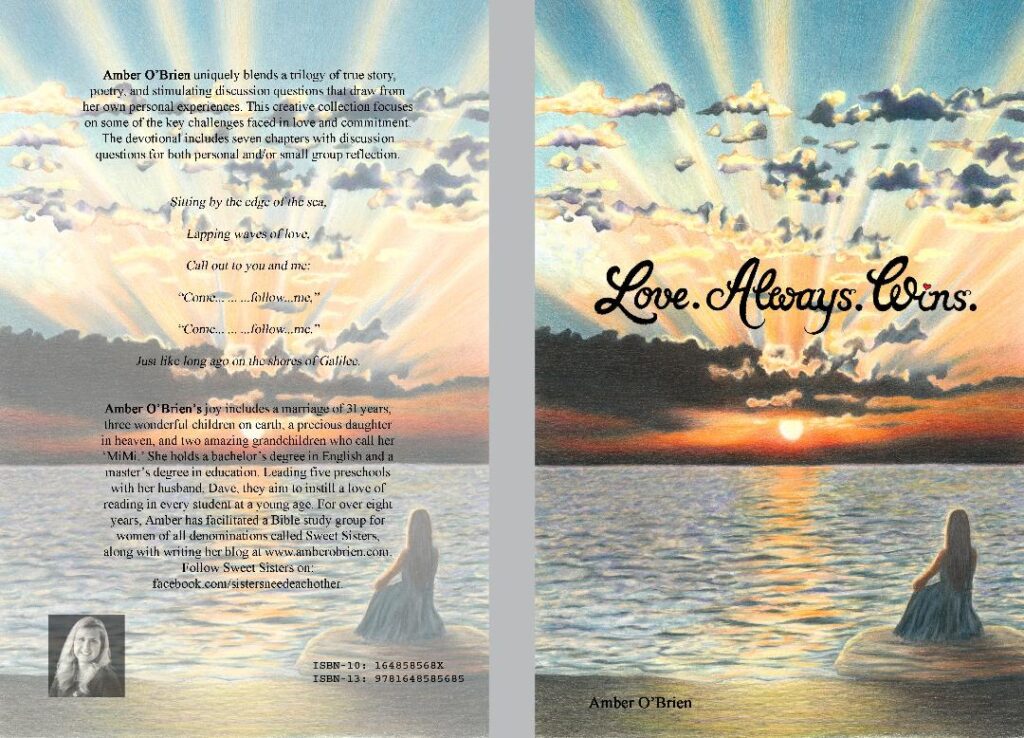 Hi Friend!
Do you want a fun way to strengthen your relationship with a friend/relative and with God? Do you have a friend or loved one who lives far away? How about a half hour chat once a week on the phone after each reading a short chapter on God's winning love. Start with the fast fun favorite questions to break the ice and start the laughter and next let the deeper end of chapter discussion questions allow for a deeper sharing of hearts.
A recent quote was sent to me by a reader:
"Amber shares her own vulnerabilities as a Christian woman –not perfection– moving to love and forgiveness with God's help. Her beautiful poems accentuate this Love. " Sharon P.
Perhaps buy two books and suggest having "a book club for two" as a gift for a friend or mom/daughter. What could be a greater gift then spending time with a friend and learning together how much God loves you ………a love that will Never end ….a love that will Always Win!
https://www.amazon.com/s?k=amber+obrien+love.+always.+wins&crid=36D6AV6LKTO0C&sprefix=amber+Obrien+%2Cstripbooks%2C163&ref=nb_sb_ss_fb_1_13_ts-doa-p