My friend's sobs echoed over the phone as she shared that her husband didn't value the "new her," but instead wanted to keep her back from growing into the vivacious woman I knew her to be. How sad that he couldn't value growth and put in the effort and grow to love the "new Kelly."  I sat down and wrote this poem after our phone conversation.
A Brand New Marriage
Oh give my husband a brand new wife
One that will serve him lovingly
Give him the helpmate he deserves
And may that "new wife" always be me
Oh give my husband a hot mistress
One that will surprise him lovingly
Give her energy and fresh ideas
And may that "mistress" always be me
Oh give my husband a new best friend
One that will listen lovingly
Give her wisdom to find the good
And may that "best friend" always be me   
So how does one protect one's marriage as we grow individually and through the seasons of Life?
Here are some tidbits of advice that my husband and I have gleamed through the years.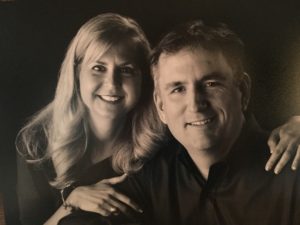 Keep dating.
Our priest from Gettysburg College, Father Phil gave us the advice to "keep dating" when he met with us before our marriage. With each season of our marriage, life has changed, and so have our dates. A neighbor babysitter coming over for two hours a week so Dave and I could go out when our children were small, intimate lunches when we started our business, family members who watched the children so we could take a long weekend. Be creative, be proactive, and just do it.
"The best thing you can do for your children is to have a good marriage."
This was the advice we received when we went to a day-long marriage encounter. This quote helped take away all my guilt about leaving my children to "date" their father or travel with him.  The children will grow up and share their own relationships and putting our spouse first is a way to model for them what a thriving marriage looks like.
"A successful marriage is the union of two forgivers."
– Ruth Graham Bell.
Yes, your partner is not perfect. Yes, they are irritating at times. Yes, they keep hurting you.
This is what Love is about. Forgiving and seeing the overall good in your spouse. May they see the overall good in us. For we are imperfect people, who make mistakes and we can be so irritating to others. Love is a covering. Love does not "keep a record of wrongs," so when you are angry or hurt or lonely, write down 10 good things about your husband and see if your perspective changes. Keep a record of Rights. What is right about your hubby.
This weekend seek out a way to date your spouse. What are some creative ways that you like to spend with your spouse? Please share them in the comments below.
The opposite of Apathy is Love.  Last Saturday my husband and I joined four other couples for a dinner club and the discussion around the table was anything but apathetic. Jokes about the election year and the wild ride ahead for us Americans mingled with updates on our families and local parishes. Wine glasses clinked and Italian sauced plates scraped clean as five  women and five men tried to predict how the public would soon vote and who our next president will be.  The famous quote, Never talk politics or religion in polite company" was disregarded and I believe with good reason. As Christians we care about our country, families and our churches and to sit back and do nothing would be considered apathetic. And apathy is the opposite of love.
Later in the evening when we resumed to the living room, the hostess presented our group with a challenge. Before Jesus ascended up to Heaven, He told his disciples to wait until the Holy Spirit has come down in power to help them. So for Ten days the disciples gathered together to pray and waited for the promised Holy Spirit.  The Holy Spirit is a "He" who was sent to be our advocate; to give wisdom, help and power.  He came in the form of fire.  A burning fire of Love that enabled the disciples to boldly preach the good news and change the world.  What if we all prayed and sought the Lord for ten days as the disciples did? We could all use a refilling of God's fire of Love, couldn't we? and what of our families, our churches, our Country …..our World.  I've heard it said that we need to come daily to ask for more of God as we are cracked pots who keep leaking and God is limitless in the amount of Love He wants to lavish upon His Children.
Tomorrow  is Thursday May 5th  Ascension Thursday and ten days later the Church celebrates Pentecost on Sunday May 15th.  Our dinner group has committed to taking this Holy Spirit Novena for the next ten days. All denominations of Christians are needed to join this time of prayer and seeking, as Jesus's heart cry was that His believers would be unified.
I pray not only for them, but also for those who will believe in me through their word, so that they may all be one, as you, Father, are in me and I am in you,that they also may be in us, that the world may believe that you sent me. John 18: 20-21 NAB 
So if you are a Protestant perhaps to spend time each morning asking God to pour the Holy Spirit upon your family, church, Country and all over the Earth.  A pray as simple as "Come Holy Spirit, we need you, forgive our sins and pour out your spirit upon my family, community, country and all over the Earth. Show us how to burn with Love for all those you put in our lives. Change my apathy to a burning desire to share your good news so others can share the joy of knowing you.  11 Chronicles 7:14 is often claimed during election time but is as verse for all times.
And if my people, upon whom my name has been pronounced, humble themselves and pray, and seek my presence and turn from their evil ways, I will hear them from Heaven and pardon their sins and revive their land.
For my Catholic Friends and of course Protestant friends are welcome here  too, there is a website called www.thewildgooseisloose>com by the Franciscans with videos about this special novena.  According To Celtic tradition the Holy Spirit was compared to a wild goose. Stop a few seconds and meditate on the word "Wild".  We need to be praying for an outpouring of fire that is not tame…..Our families need a "wildfire" of love that will spread like……… well "wild-fire". A chain of reaction of fire that will spread from our families,to our churches, our communities, country and eventually to the entire world.  This chain begins though with each of us quietly listening alone in our prayer closets, as we withdraw for a time as the disciples did in the upper room, away from all distractions and to "be still and know that He is God."
My dinner group will individually be praying the third decade each morning on The Glorious rosary called The Descent of the Holy Spirit. The fruit of the mystery for this decade is Love.
Jesus taught that the fruit of being a Christian is Always Love.
It was not you who chose me, but I who chose you and appointed you to go and bear fruit that will remain, so that whatever you ask, the father in my name he may give you. This I command you: Love one another. John 15:16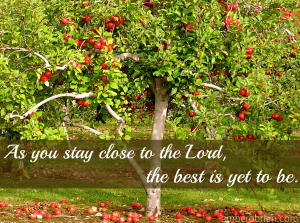 I believe God has the best for our families and communities.  I believe He want us to pray for godly leaders.  Instead of just complaining about politics, our families and churches, lets put love into action by first seeking and waiting to hear from the Holy Spirit.
Let's chat again in ten days about this Sweet Sister.
Let the Novena begin.