Hello Sweet Sisters:)

Please help me to welcome our sweet and salty sister Lynn Moratis. Lynn is a true Proverbs 31 woman who with great style wears the many hats of:  wife, mother of two young men, nurse and vice president of a regional care coordination program. She taught last Monday at the Sweet Sister small group on the Name of Jesus being the "bread of Life".
Running on Empty – Go to the Source
John 6: 1-13
In the above referenced scripture, we learn all about the miracle of the Feeding of 5,000. Set upon a grassy mountainside, with crowds following Jesus and his disciples to learn from him and watch the miracles he has been performing. This day is no different, 5,000 have gathered, many traveling miles by foot, some by boat. Jesus is famous, they were giving him all the attention at this point. He recognizes their physical hunger and wants to feed them, he ask his disciples for their recommendation, Philip is skeptical and Andrew is aware of the cost it would take to feed them, but also that Jesus has the Power to feed them. He uses a little boy and his meager food offering and feeds the 5,000 from 5 small barley loaves and 2 small fish. We know that this meal was not a luxury offering, it was meager, it was the food of the poor, but Jesus took something meager, and made it sufficient for all to eat.
Truly a miracle, truly an example of his generosity, his humbleness, his charity and his compassion. He fed them all. 
In today's fast pace, I often realize I can let myself run on empty, going and going. In the past few years, I've found myself looking for satisfaction that may not be reasonable because my attention has been on the wrong types of satisfaction. Thinking about what I want or need versus realizing what I already have. Focusing on achieving more and realizing that true happiness is not in what I have or what I earn, but comes from going to the true source, the one with the power to perform miracles and the only one who promises me eternity. The one who shows us how to live and the one who lived a meager life on earth and gave it all up for me and you.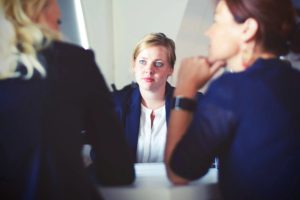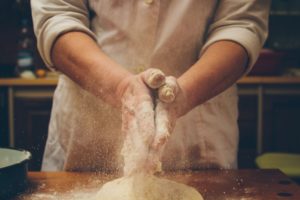 There is so much that happens on this one day of many miracles, but it also a great example for me to realize, yes Jesus provides for us physically and he did so for the 5,000 in John 6: 1-13. However, many times our hunger isn't physical. When we find ourselves running on empty, he's there for us, he is the Source. All we need to do is reach out and and believe in the true source – Jesus.