By Amber O'Brien
"It is better to go to a house of mourning than to go to a house of feasting, for death is the destiny of everyone; the living should take this to heart."

Ecclesiastes 7:2
Most people dread going to a funeral. Oh, and I so get it. We feel awkward and helpless and we might wonder "What should I say?" and of course we naturally don't want to see our loved ones sorrowing. So many of us would rather not face a reminder that death exists and that our time on this earth is fleeting.
Yet, when we attend a viewing and/or funeral and embrace a loved one and say, "I am so sorry" we are bearing a part of their pain. Each person that attends gives comfort and make the load of grief a little lighter. Sacrificing your time and traveling is a way to show Love is a tangible way. One biblical definition of Love is to "Bear all things" and sharing in the sorrow of a close friend or relative is an honor and blessing.
But there is another reason why going to a funeral is so important:
Death IS our destiny.
A funeral is an opportunity to think about our own future funeral and destiny. Some questions to reflect on at a funeral include: Are you ready to face a holy God ? What type of legacy will you have left for your family? Are you building up God's kingdom here on earth? What will you leave behind that will point generations behind you to Jesus?
Since Death is our destiny, funerals teach us so much more than any superficial party or feast ever could.
I recently attended a funeral of a soul sister whose beautiful, faithful life demonstrated the secret of a peaceful death.
Last month, I was in an airport dressing room trying on clothes, as I had some extra time before a flight, when I received a shocking text from my dear friend Heidi's phone.
Her daughter had found her phone and wrote me, "I wanted to let you know that my mom passed away unexpectedly yesterday. She passed peacefully, but our family is very much still in shock and could use your prayers."
My mind could not comprehend that my friend could be dead. She was not ill and just the week before was her birthday. Later, I found out that a blood clot to the heart had caused the sudden death of my friend.
After hearing from her daughter, I scrolled back to our last conversation: After I texted her "Happy Birthday!" and I encouraged her to "keep Looking to Jesus" she shared about some up- incoming trips with her family and husband. Heidi was a homebody and so I knew that while part of her was excited about the future trips, traveling brought her anxiety too. She chose to end her text with hope that God would help her.
Always Looking to Jesus! She affirmed.
She had added the word Always and an exclamation mark followed by a prayer emoji with hearts.
The prayer emoji was my first clue of how she was dealing with her anxiety and had found inner peace.
I sat in shock on the dressing room bench and tried to comprehend this news. Her precious four children and adoring husband all now grieving a sudden heart- wrenching loss. How? Why? No!
I responded to her daughter, "Oh Katie!!! I am just so so so sorry. Sweet Katie…our comfort is that Your Mom knew the Lord…she is safe in His arms.
Even though my heart hurt for her family, as I looked back at her loving, gentle way and her final texts to me on her birthday just a week before, I felt such peace and assurance that she was now:
Looking straight into the most beautiful face in the world: The adoring and adorable face of Jesus.
This belief was confirmed in a special way at Heidi's funeral and reception.
During the funeral each of her children shared some memories of their mom. These memories were read by her brother. He spoke as the tears flowed down his cheeks and especially struggled as his read about a dream Heidi's youngest daughter had many years before.
Allison (Heidi's youngest daughter) shared that she dreamed of heaven and of a house made of clouds. On the front porch were some rocking chairs. After the dream and years later, she recognized two of the men by photos later to be her mom's deceased father and stepfather. In this dream, that God had given her 10 years before, one of the chairs was empty. After her mom's passing, she knew deep in her soul that the empty chair was now occupied by her mom.
But wait ….I need to share where Heidi was found dead by her husband.
He found her in a chair.
Not just any chair. A chair in a special prayer room where Heidi would sit and pray. During the reception I had the honor and blessing of sitting in her chair with her blanket over me. (for she was often cold)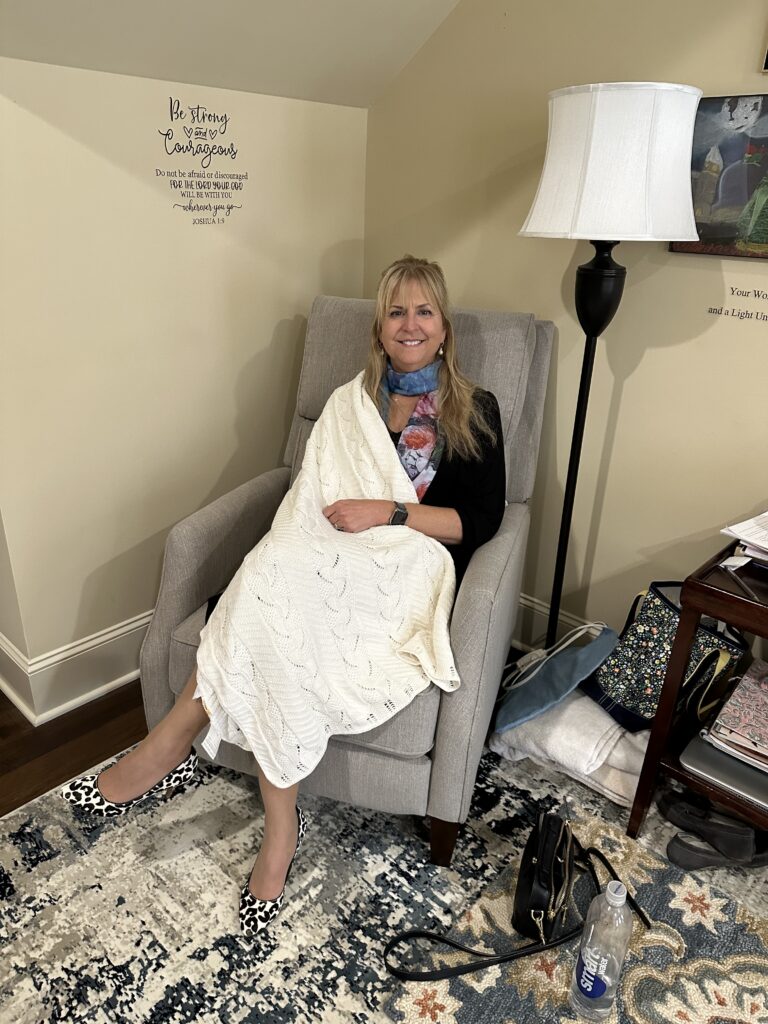 She had carefully placed favorite bible verses all around the chair. She left behind proof that she valued and believed in God's Word.
One of her last texts included: "I love sayings, scripture and words of wisdom all around".
Was this how she "looked to Jesus"? Yes! I had found her secret to how to look to Jesus on this earth and to have eternal peace.
Her secret was her 'secret prayer room'.
These are some of the scripture and inspirational quotes she put around her room: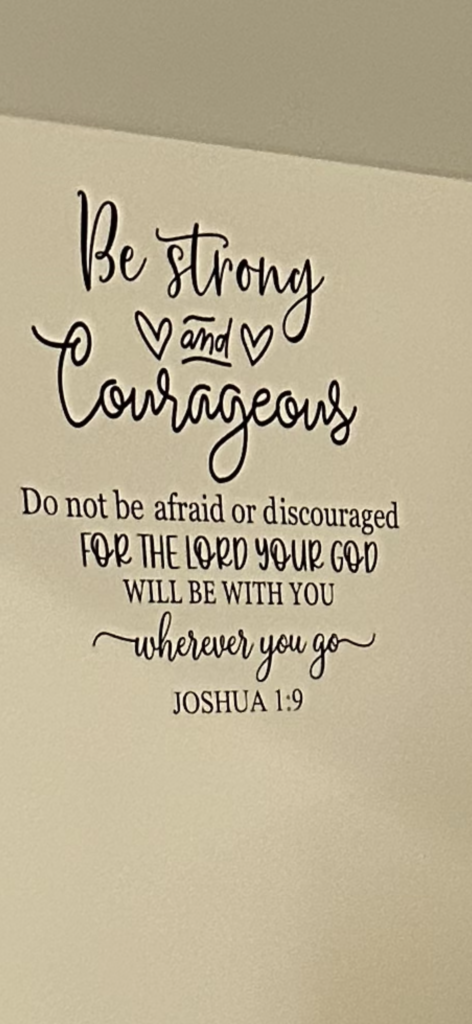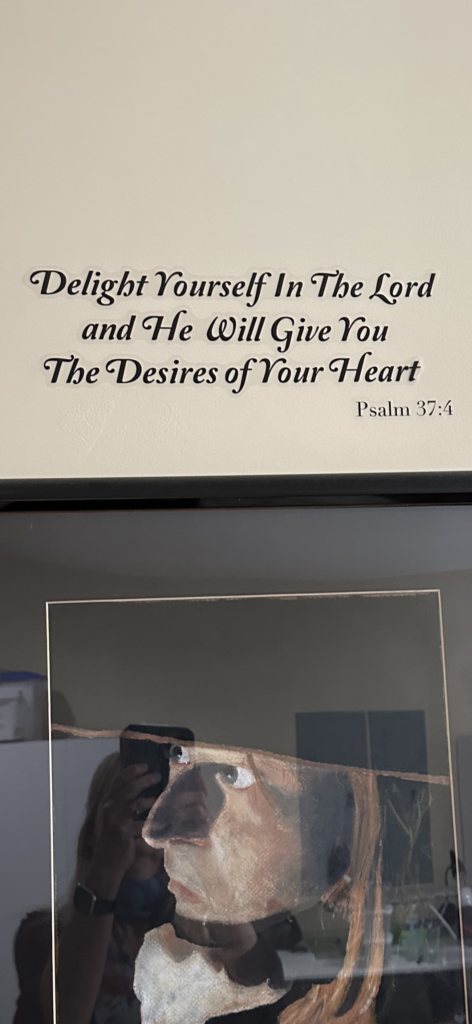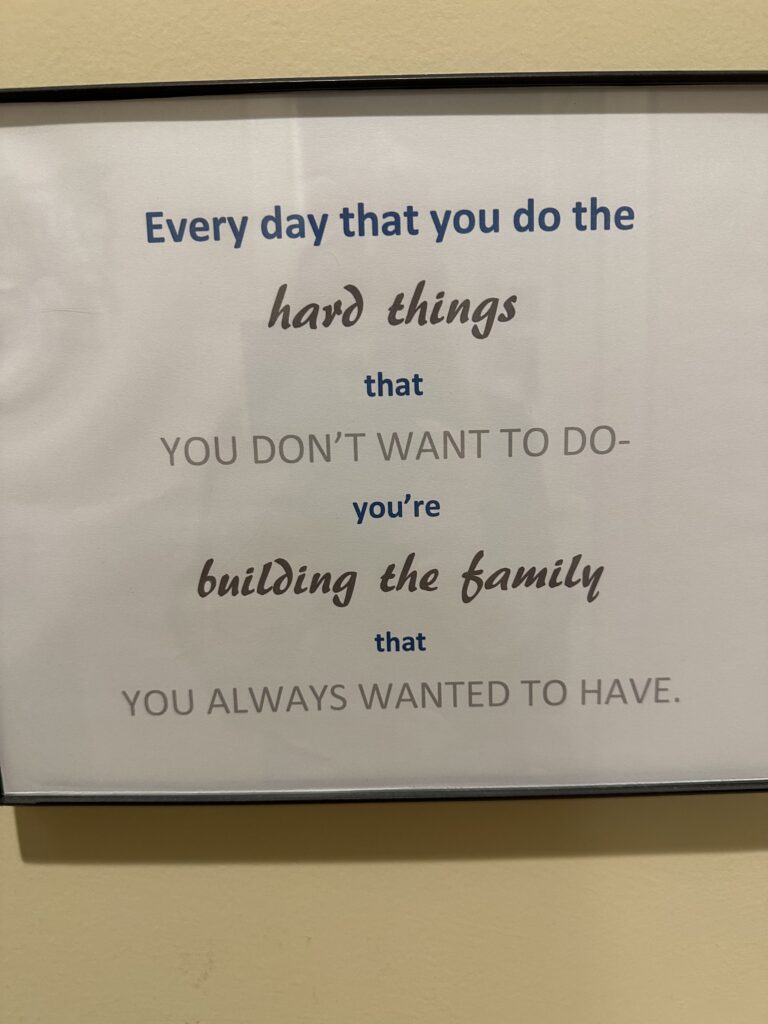 I want to be found where she was found…for she was found surrounded with the life-giving words of the Holy Bible.
What a beautiful Way to leave this earth. Jesus came to walk her home from the chair where she would talk to Jesus and seek His face.
Now she is Always looking at the most beautiful face of Jesus.
Jesus was and IS her destiny.