by Amber O'Brien
Wealth gained hastily will dwindle,
but whoever gathers little by little will increase it. Proverbs 13:11 (ESV)
First, excitement.
At the base of the mountain, staring upward at the 600 concrete steps, the task of climbing seemed like a fun adventure in the cool of the morning.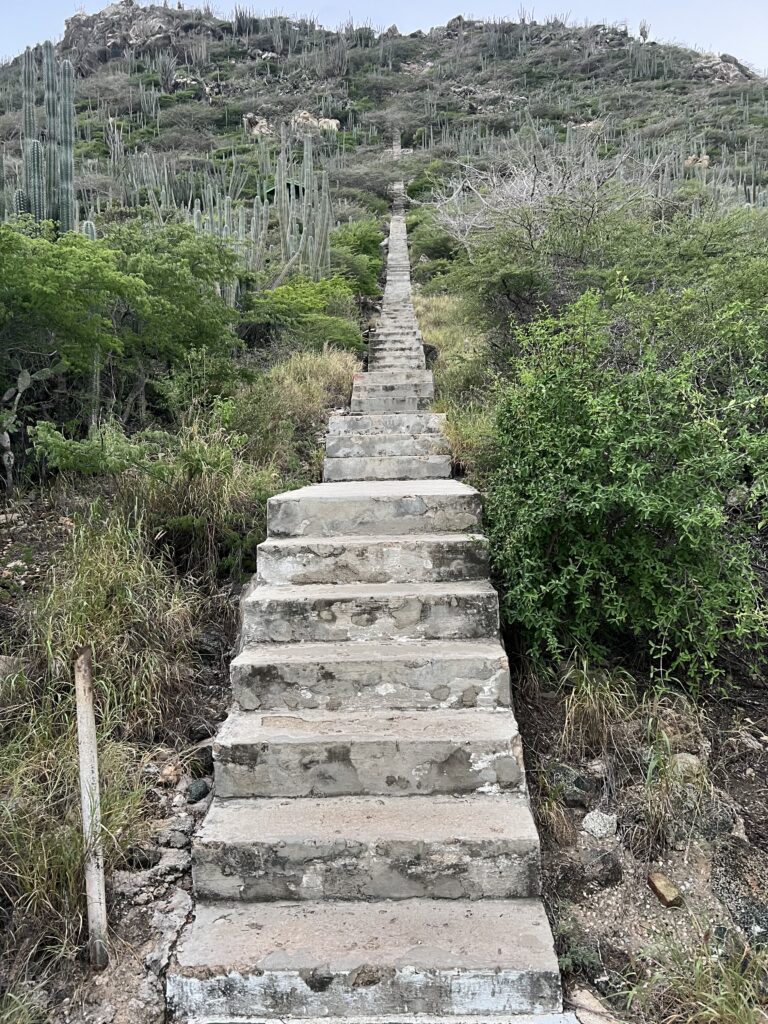 However, the steep incline soon challenged my husband and I, and our steps slowed after 100 as our hearts and breathing increased. Oh my! I thought, 500 steps still to go.
Little platforms lined the steps and so we stopped for a break, eating juicy, purple grapes while taking in the increasing view. How amazing that after a short rest, we had a burst of energy to go up 100 more steps.
So, step by step, little by little, we slowly climbed up the mountain. Taking breaks. Replenishing our bodies. Enjoying each small goal along the way. The renewed energy after a time of rest always surprised and encouraged me.
Finally, we reached the summit and were rewarded with spectacular 360-degree views. The joy of accomplishment resulted in big smiles and raised arms for the breathtaking photos. The victory of reaching our goal was worth every step as we bounded down the mountain with great ease.
This recent hiking trip with my husband and business partner reminded me of how in a similar way we have through the decades built up our family and business. We started with excitement, but the demands of raising children and growing a thriving business were challenging. I confess that there were times I wanted to quit or run away to an island in the early stages of both callings.
But then we learned to instead of quitting, to bit by bit, step by step, do a little each day. A wise woman once said to me, "Our lives are an accumulation of all the little choices we make along the way".
Some good choices included taking intentional breaks along the way. Scheduled date nights on the calendar. Sunday family worship. Business lunches and longer retreats to rest, replenish, and regroup.
When we stop to rest, this is often when a creative idea or solution results.
So, what is your summit my sweet sister?
Spiritual? Physical? Financial? Relational?
Write down your goal and then start breaking it "bit by bit" into smaller goals.
For example: If your goal is to increase your prayer life but you are in a very busy season of your life, instead of praying for 10 people when you wake up, perhaps make a commitment throughout the day to pray for whoever God brings in your path or to your mind. Soon, these short "in the moment" prayers will add up. Prayer by prayer, action by action, you will build up spiritual treasure.
So don't quit, but bit by bit keep walking toward your summit. It will be worth the climb.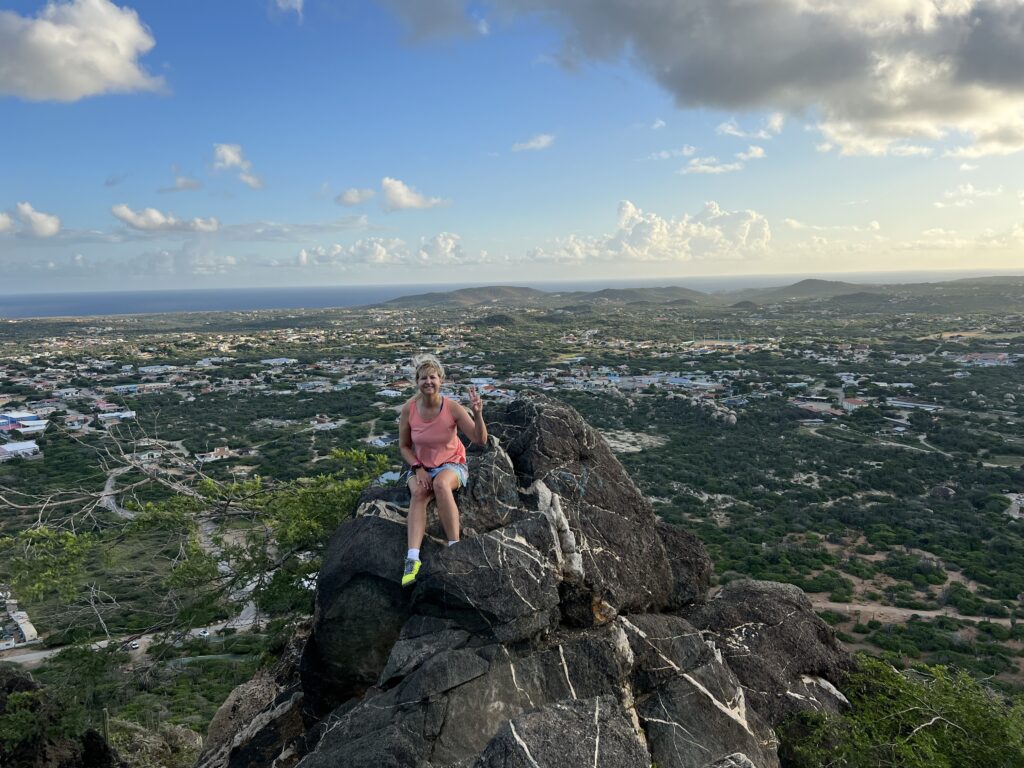 Lord, thank you for promising to be with me and to help me. Please open only doors that would be good long term and please close any doors that are not in your perfect will. Please give me wisdom on the best way to care for my body, mind, and soul and show me how to take healthy breaks and enjoy the people and the scenery you have laid in my path.
In Jesus' Name, amen
For Deeper Study
Matthew 6:19-20: "Do not store up for yourselves treasures on earth, where moths and vermin destroy, and where thieves break in and steal. But store up for yourselves treasures in heaven, where moths and vermin do not destroy, and where thieves do not break in and steal." (NIV)
What can you do for just 10 minutes today to help you to walk toward a little goal? What can you do for 10 seconds a day multiple times throughout your day?
I'd love to hear from you! Share your goals and thoughts in the comments.